START YOUR CUBAN DREAM NOW
Planning a trip can be overwhelming and it can be difficult to know where to start, particularly with such a complex and confusing island like Cuba.
Expert help creating your perfect trip to Cuba
I've spent the last 4 years becoming a specialist in Cuba travel, Viñales in particular. I've built up an incredible network of genuine, hard-working and knowledgeable locals across the island. Many of them I consider family. My contacts span from drivers to guides to accommodation hosts. Restaurant owners, small business entrepreneurs, farmers and professional chefs.
Whatever you want, I know the person. And if I don't, I know someone who does. 
With a 60 minute Skype / Facetime / Zoom / Whatsapp Video call we'll discuss:
Your expectations and hopes for your trip
What kind of trip you're planning e.g. budget/luxury/adventure
How to plan your route/itinerary
Budget and average prices
Visa information from your specific country
Legalities/restrictions
Tips for traveling as a solo female/group travel
Extended advice on how to avoid the infamous tourist scams
Weather/season advice
Packing tips
Answer any of your questions
Just one thing – I do charge for the above but it isn't much at all. We all need to earn a living, pay the bills, buy the horse food etc etc, so I really appreciate you supporting me. I can't wait to share my 4+ years worth of knowledge with you, and to help you plan your perfect trip to Cuba!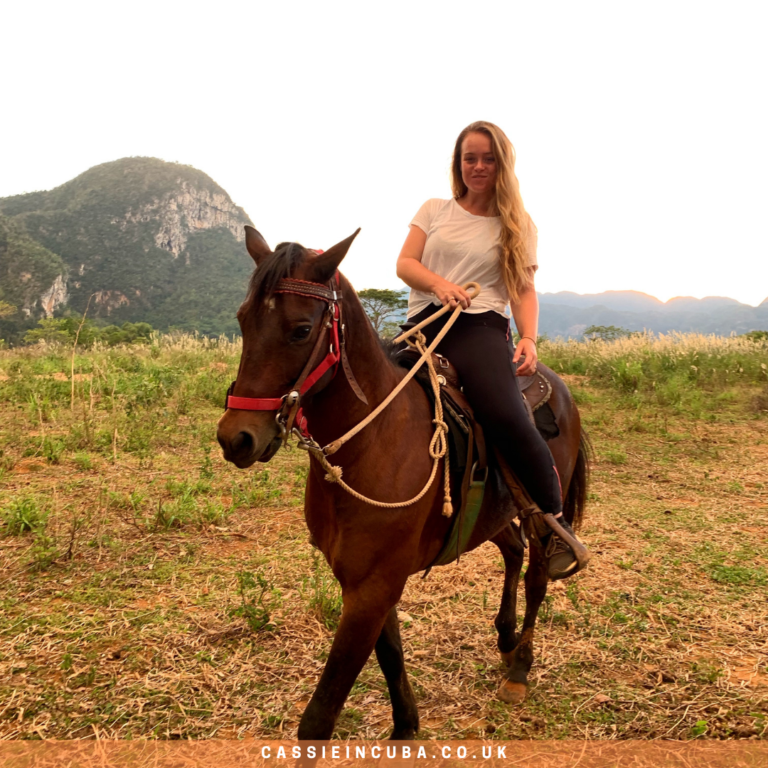 Why trust me with your travel planning
So much can go wrong in Cuba if you're not prepared. It's not like any other country in the world and I imagine you want to make the most of your time there and have a seamless trip.
I'm in a unique position: I'm a foreigner but I'm also a local. I see & understand both sides: Cuba as a tourist but also Cuba as an insider. I'm fluent in (Cuban) Spanish, I have a Cuban husband, local contacts and friends around the island, and I have been building up my expertise for 4 intensive years. I've been through my fair share of experiences and have had the time and perseverence to do so – you're visiting for a limited amount of time, so make sure you do it right. Learn from my mistakes instead of making them yourself. 
This experience gives me the rare ability to bridge your travel and cultural experience, and to help you navigate the complications and nuances that you – the newbie here – couldn't do alone.
So essentially, you could choose to spend your time in Cuba struggling with logistics, negotiating with negotiators, trying to avoid the inevitable and numerous scams, struggling with the language, getting in cars that break down or never arrive, eating terrible food and basically feeling lost. I see it and hear it a lot. OR you could spend your time relaxing and experiencing the best parts of the island, by cutting out the crap that would only stress you out. And that's where I come in. 
HOSTING A GROUP TRIP AND NEED GUIDANCE?