I've been living between Cuba and the UK for some years now, after a two week backpacking trip turned into something a little more.
I wish I'd have started this blog years ago, but I was so overwhelmed and totally encapsulated with surviving, learning the ropes, navigating the cultural quirks and the bureaucracy bullshit, and essentially just integrating myself into rural Cuban life.
I now feel ready to share my experiences and expertise with you, which I aim to keep juicy and provocative yet insightful and honest. So, do come along for the ride to learn all about my ridiculous Cuban adventures.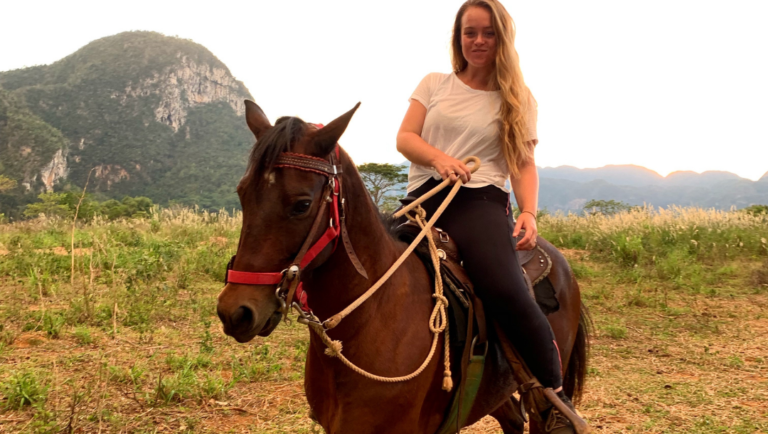 Delve a little deeper…
A lot of people ask me why I chose a lifestyle so radical and challenging. I've given this a lot of thought, and essentially it boils down to this: I can't live my life in one place because I'm not excited by routine. Since I was eighteen I have independently planned and funded my own travels and experiences around the world. From running summer camps in Barcelona, studying in Seville, building schools in Ghana and caring for orphaned elephants in Thailand, I've always been looking for my next adventure. 
I got willingly sucked into the 9 to 5 office life in London for a few years after studying English and Spanish at University there. I loved it – the good salary, the social life, the yoga classes and the Pret breakfasts. But I've done that now. It served a purpose and I will always cherish my experiences there. Yet towards the end I was aching for a change, for a new adventure. Well, be careful what you wish for…
Fast forward a few years and here I am, living between the UK and Cuba with a wonderful husband and a naughty dog (and some sheep, goats, pigs, chickens, ducks…) in a magically complex country, learning everyday, and carving out a life that I will soon want to wake up every morning for. It's cliché, but you should follow your dreams if you believe in them.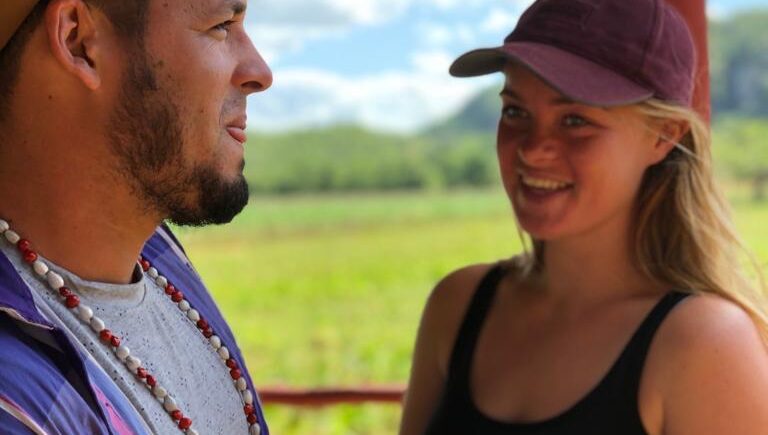 If you're planning on traveling to Cuba, I just so happen to be a Cuba Travel Planner/Specialist (see our family business here) and I run/plan authentic trips and travel services on the island.
I work with a selection of US and European travel agencies, tour companies and private clients in curating and organising bespoke and unique travel itineraries for their clients. 
Click here for more information or just drop me a message and we can have a little chat.